25 years of experiences from our daily work at the Automotive Aftermarket made us sure that not the spare parts itself, but the correct information as a base for accurate spare parts identification is the most demanded factor nowadays. This can be reached through original catalogues of the vehicle manufacturers by using the VIN number of the concrete vehicle. Only vehicle manufacturer knows, from which parts was the vehicle assembled. That's why automotive professionals are looking for effective solution how to integrate OE data with aftermarket ones into ONE Automotive Components´ Information System (ACIS). For automotive users the most convenient is an option, when VIN searching engine could be implemented into the e-commerce platforms / web-shops / ERP of the distributors of spare parts, so they can work in ONE familiar environment.
With the strong background and support of Auto Market Experts, s.r.o. (www.automarketexperts.eu) we entered into an ambitious project to create a unique information system, which would fulfil above mentioned demands, and even more. On the very beginning was just idea to create an e-commerce platform with searching tool for correct identification of spare parts. Later, this idea generated a start-up project "YQ Service".
The Team of Auto Market Experts is actively working at Independent Automotive Aftermarket since March 2013, operating in Europe and Asia. We are carefully listening the comments and demands of the market players in all levels and segments. This market information initiated us to create an unique intellectual product, which would bring to the market an added value in form of Yntellectual Quality.
The main goal is to bring general benefits for all automotive players trading with spare parts as Vehicle Manufacturers, Spare Parts Producers, Distributors and Wholesalers, Resellers, Authorized Dealers, Independent Workshops, Internet specialists and others. We would like to invite you to be a part of this unique intellectual product.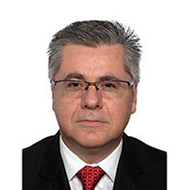 Peter Erdélyi
CEO
Strategy, communication with
vehicle manufacturers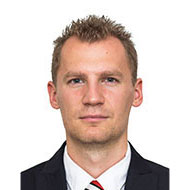 Michal Kisiday
Project Manager
YQ Service project coordination,
technical support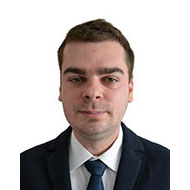 Tomáš Popovič
IT Specialist
YQ Service IT specialist,
digital marketing
YQ Operation

area
Slovakia, Czech Republic, Poland, Hungary, Lithuania, Latvia, Estonia, Romania, Bulgaria, Moldova, Germany, Austria, France, Italy, Spain, Portugal, Belgium, The Netherlands, Luxemburg, Malta, Greece, United Kingdom, Sweden, Finland, Denmark, Norway, Iceland, Switzerland, Liechtenstein, Slovenia, Croatia, Serbia, Macedonia, Bosnia-Herzegovina, Albania, Kosovo, Montenegro, Turkey.
Do you have any

question ?